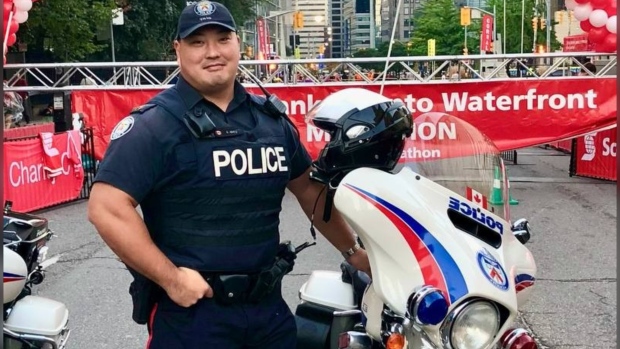 Police Constable Andrew Hong (48 years old) with Toronto Police Service was killed in the line of duty on September 12th. The wake was on September 20th and the funeral on September 21st. PC Hong had 22 years of police service. He leaves behind a wife and 2 teenage children.
The wake and funeral services were limited to family and police.
There were about 8,000 people in attendance, with about 3,000 police officers from outside Toronto. Police officers came from all across Canada and from the United States.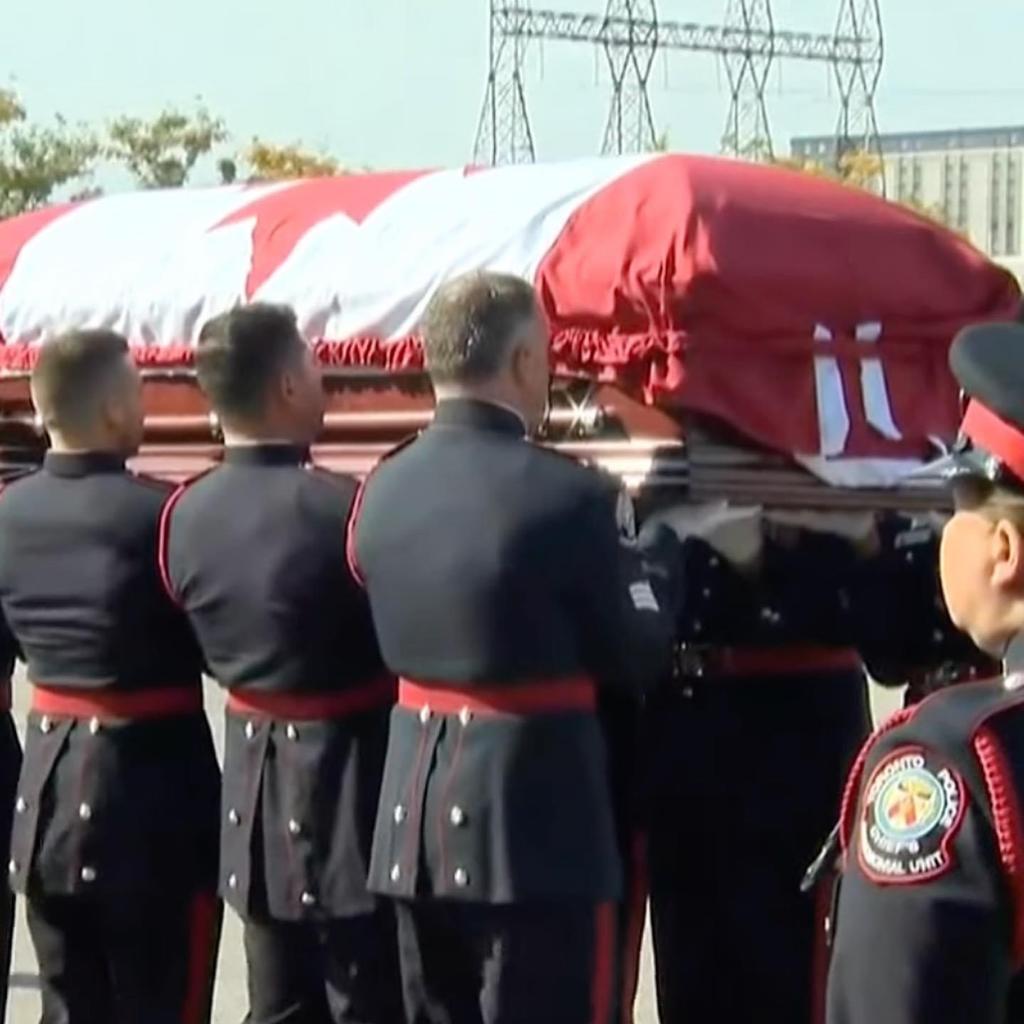 American Malayalee Law Enforcement (AMLEU) President Thomas Joy (Thampan) travelled from Long Island, New York to attend the services. He represented AMLEU, Suffolk County Police Department, Brotherhood for the Fallen-Suffolk County, and the Suffolk County Police Asian Jade Society. There are about 150 Malayalee American Police Officers in the United States.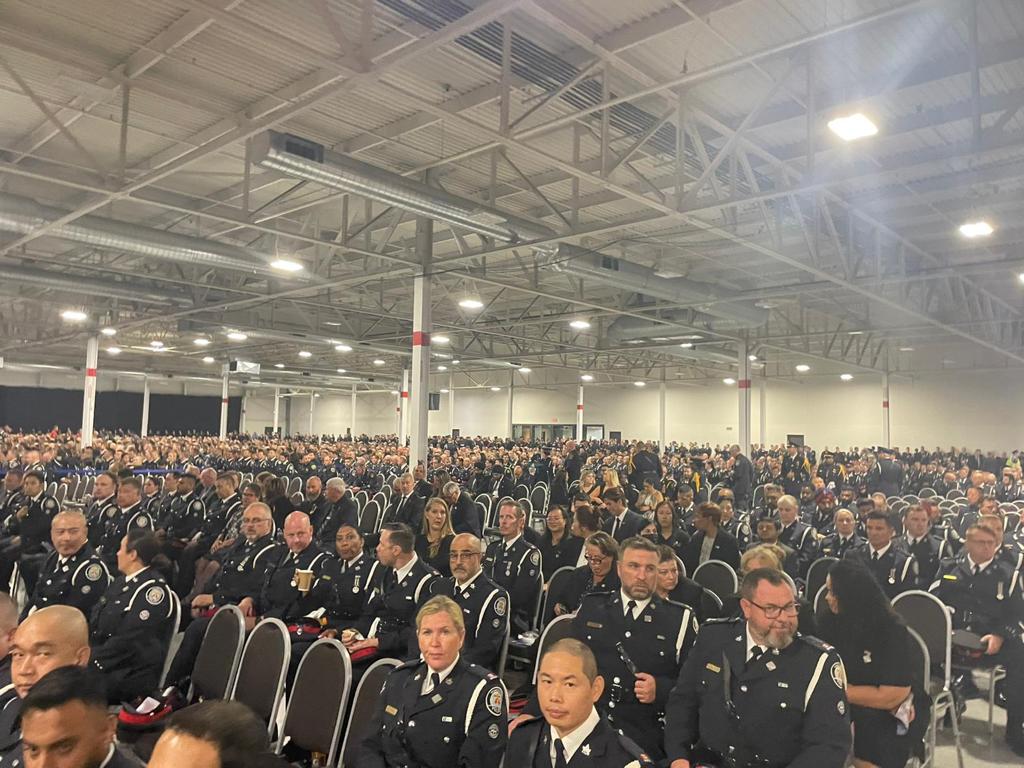 While in Canada, Thampan was escorted by
Police Constable Abey Joseph of the Toronto Police Service. Abey is believed to be the first Malayalee Canadian police officer. Abey has 21 years of service and joined the police service in December 2001.
Abey is from Ernakulam, Kerala. Abey is married to a physical therapist and has two children.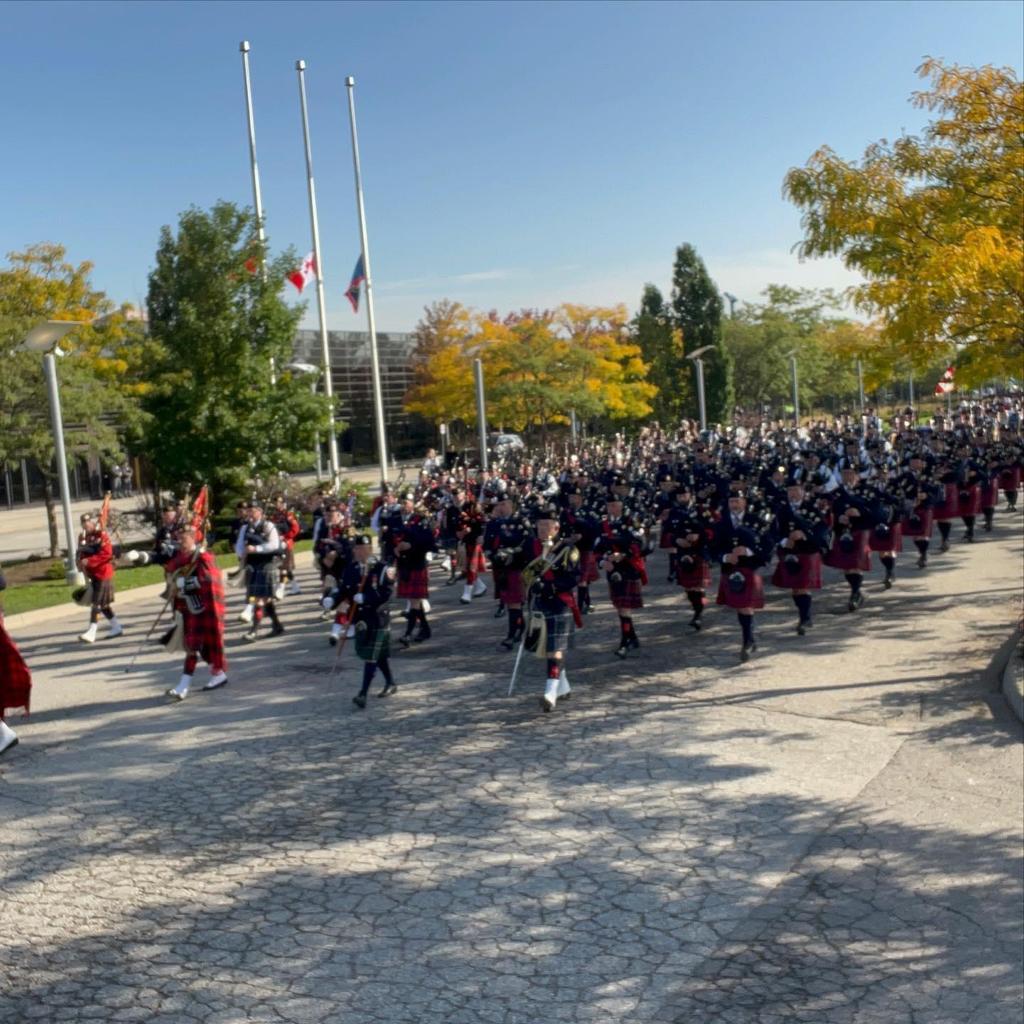 There are atleast two other Malayalee police officers with Toronto police. There maybe more Malayalees in police service in other jurisdictions in Canada. There are plans in the future to include Malayalee police officers in Canada under the AMLEU umbrella.