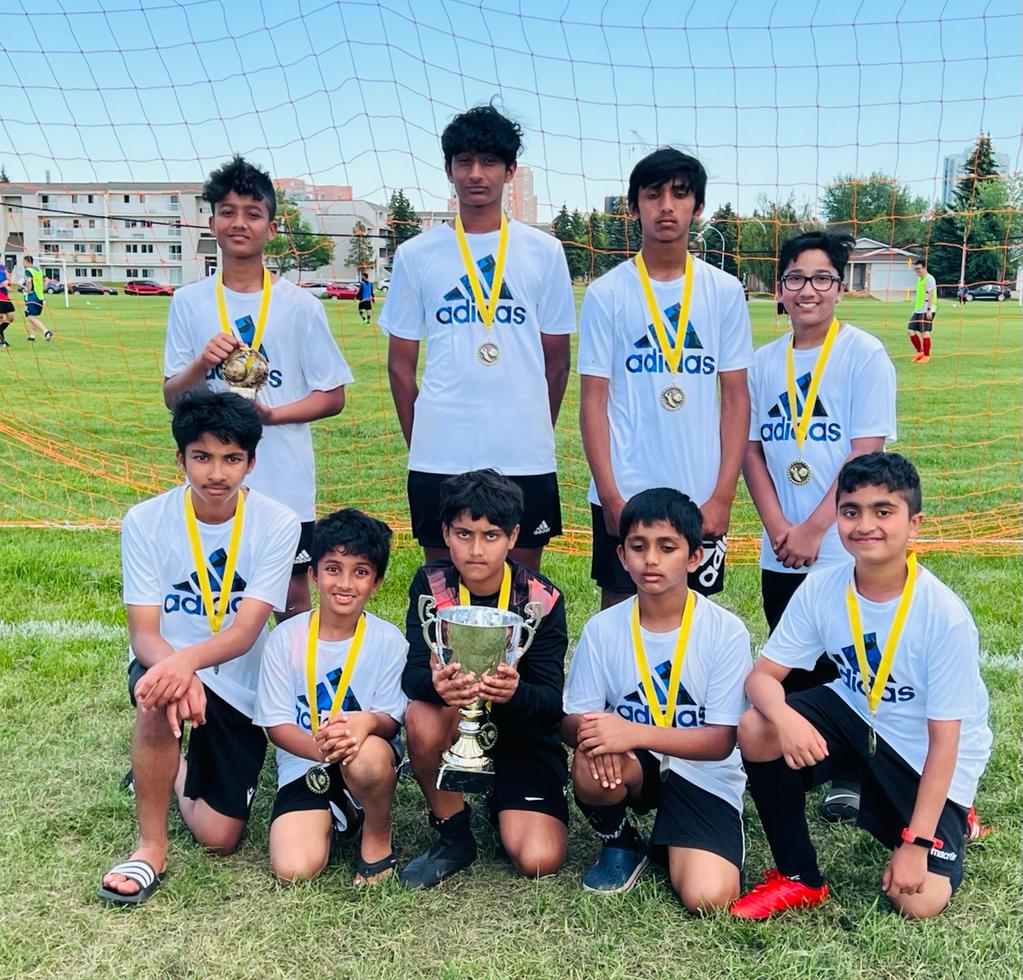 Calgary's Malayali Soccer Club KERALA KICKERS U-15 as well as ADULTS teams are the champions of the CKCA MASC Soccer Tournament held on July 16, 2022, in Edmonton. Both teams for Kerala Kickers this year was sponsored by Realtor, Mr. SAJU VARGHESE. There were 5 teams in total participating in the U-15 category and in the championship game, Kerala Kickers U-15 team beat Edmonton's Blasters U-15 in a thrilling final which was tied 1-1 during full time and then won 5-4 in penalties.
The Kerala Kickers U-15 team comprised of Sam, Noah, Jaden, Isaiah, Lewin, Leo, Rihan, Aryan, and Akshat. Rihan won the award for the most goals scored in the tournament. The U-15 was well prepared and coached by Biju, Abel, Isaac and Kevin with support and assistance from Parents. The Kerala Kickers ADULTS team comprised of Calgary Malayalees and was lead from the front by Youths and continued the tradition of participating in the tournament and beat Edmonton's MASC Heroes with a score of 4-1 in the finals.
Akhil was the MVP and Isaac was the top scorer. Special thanks to our Sponsor Saju Varghese as well as Kerala Kickers' coordinators Babu Paul and Biju Jacob, and to all the parents and supporters who were there for Kerala Kickers 2022 campaign in Edmonton.